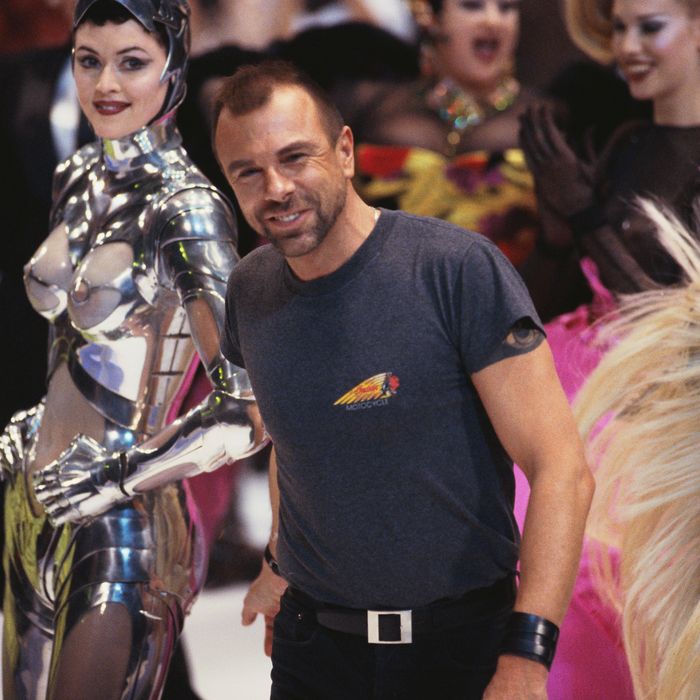 Mugler, center, at his 1995 20th anniversary show.
Photo: Michel Arnaud/Corbis via Getty Images
Even among fashion's showmen — a dense crowd — one stands alone: Thierry Mugler. Mugler, who died Sunday at 73, was from the '70s through the '90s one of the great ringmasters of fashion, an innovator who refused to be limited by the conventions of normal dressing. He did make suits (huge-shouldered ones, the ancestors of the ultrapadded tailoring that's reliably bubbled back up every few years since) and tight little dresses and swimwear, but he also made robot suits and centurion armor and hand-beaded chaps.
…
Read More